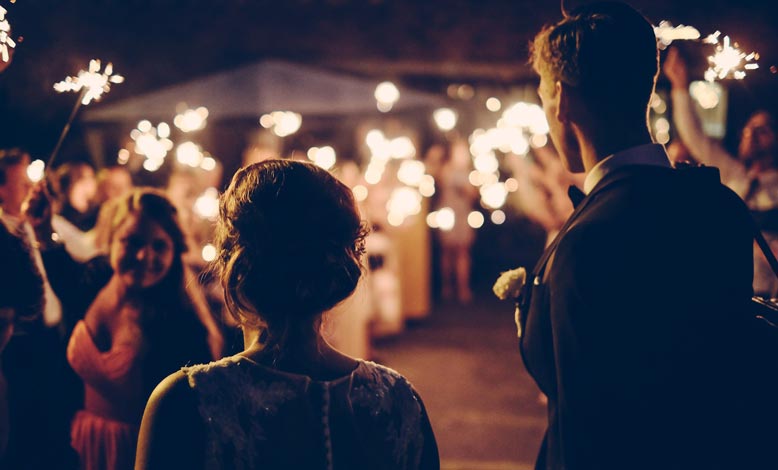 Your wedding is one of the most important days of your life.
It's something beautiful that you share with your friends and family. While the excitement of getting married might be enough to entertain you, it won't be enough to entertain your guests. They aren't getting married after all!
If you want to ensure your wedding is memorable for all the right reasons then here are some great tips for how to entertain your wedding guests.
Keep Them Fed
You need to make sure that your guests have something to nibble on before the ceremony as well as after it.
It takes a long time between a wedding getting started and the reception afterwards. It's more than enough time for people to get hungry, which just makes them crankier.
Find small appetisers that your guests can enjoy while they wait so that they are happy and refreshed by the time the ceremony starts.
Stick to the Plan
Okay so you can't stick to a wedding plan with military precision, but you should also avoid keeping your guests waiting around while you take pictures.
If you know there's going to be a lot bit of dullness for your guests, such as when taking pictures; then you should consider setting up a space with some snacks and drinks for guests to sit and wait. They can get the party started before it really gets started.
Change The Venue
If you've got the budget for it you'd be surprised at where you can hold the reception. Why not go all out by doing something unconventional such as holding your wedding reception at a science museum or even a zoo?
Of course even if you have to stick with a more traditional venue you can still spice it up a little with some décor or entertainment. Have a chat with the site manager to find out more about what you can do with the space to make it more entertaining.
Time the Toasts
Every wedding needs a good toast or two. Or five.
The problem is that these toasts quickly add up and they can end up going quite long too. You should consider limiting the amount of toasts you have and how long each toaster has to give their speech.
That way it doesn't get too long and painful for your guests and they can quickly get back to the festivities and having fun.
Relax
There's no underestimating how stressful it can be to plan a wedding, but you should avoid stressing out about any tiny details and just have fun. Your wedding will likely not be 100% according to plan and something will almost definitely go wrong.
Just relax and don't stress out about it and your guests will have a whole lot of fun too. Keep a friend at hand who can slip you some drinks when you start getting stressed out if you need to.
keep in mind you can also simply let your wedding planner handle all the tiny details ?
Remember that it's your wedding. It needs to be the happiest and most fun day of your life. So don't stress out and enjoy yourself and your guests will enjoy themselves too.