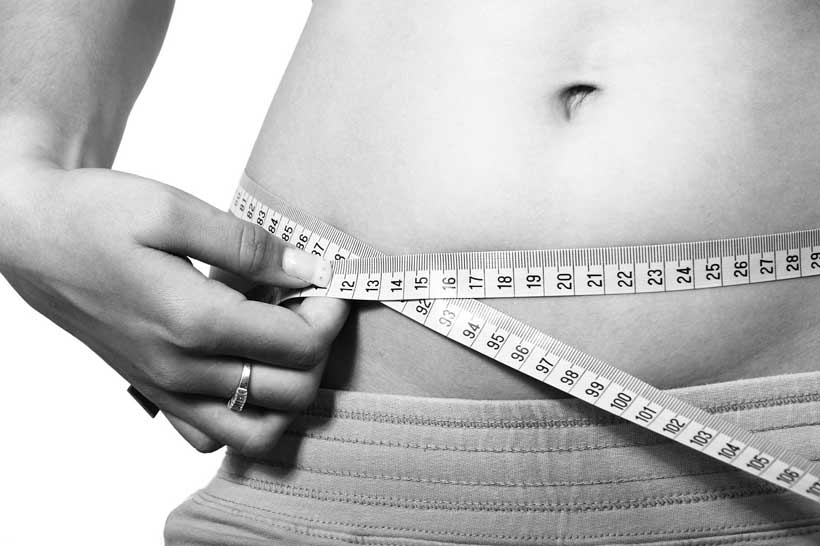 ok question time : What do you do if you tried on your wedding dress again, a few days before the wedding, and you found out that it wouldn't fit?
Your choices are:
A: Go on a crash diet for the remaining days until the wedding.
B: Exercise until you lose the weight.
C: Try body wraps to get a few inches off of your measurements.
What would your choice be?
Well, A is obviously a bad idea as crash diets are bad for your health. B could be a good option but you wouldn't want to tire yourself too much right before the wedding and exercise might not give you the instant results you need.
The most logical answer has to be C: to try out homemade body wraps using natural ingredients so your body can lose a bit of water and be detoxified in the process.
What are Body Wraps?
A type of beauty treatment involving the application of skin-cleansing ingredients to the body, which is then wrapped in hot towels. (source: Google)
This is basically what body wrapping is. You use certain ingredients on your skin and then wrap your body up using towels, plastic wrap or bandages. It has a number of benefits including skin cleansing, as mentioned, body detoxification and, in our case, losing a few inches on the body part that was wrapped.
Why Body Wrapping?
Come to think of it, there are plenty of other options for you to lose the extra inches. You could go to a beauty clinic and get other treatments but they're more expensive. You could also go to the spa and o sauna as well as other body tightening services. Hhhhmmm…they're probably going to wrap your body anyway.
I guess what we're saying is, body wrapping is the cheaper option since you may have to wrap your body not just once. Granted that you do have to put extra effort in for applying your skin mixture and wrapping your whole body up but you can always ask for help from friends and family (Note: In this case, have your maid of honor's number on speed dial).
We came up with great DIY recipes after finding this awesome beauty article about homemade body wraps  which basically inspired us. They also have a tumblr blog in case you are more on this platform: my awesome beauty posts.
At home body wraps are pretty easy to make, and are definitely cheaper. Yet, it can be messy if you are not organized, so we recommend you to do it in your bathroom to make things much easier….to clean afterwards ?
2 Effective Body Wrapping Recipes
Now on to the best part! When you do body wrapping, there are 2 main ingredients your body wrapping recipes need to have: seaweed and/or Bentonite clay because both have been known to be effective in detoxifying the body, solving certain skin issues and, of course the result we want, helping trim down wrapped body areas.
Bentonite Clay Body Wrapping Recipe
What you'll need:
1 cup of Bentonite clay
1/4 cup sea salt
2 tablespoons of olive oil
2 cups water
Enough plastic wrap
Enough bandages to fit your problem area(s)
Directions:
Boil water in a big enough pan and add sea salt until it is dissolves.
Add the remaining ingredients and stir. You can add some more water to get a paste-like consistency.
Let the mixture cool for a bit and then apply it on your problem areas.
Wrap the area you applied the mixture to with plastic wrap.
Tighten your skin using bandages.
Watch TV or read a book for an hour.
Remove everything and rinse.
Seaweed Body Wrapping Recipe
What you'll need:
1/4 cup of dried or powdered seaweed
Enough water to make a thick paste out of the powdered seaweed
Enough plastic wrap
Instructions:
In a big enough bowl, mix all of the ingredients together to make a smooth paste (no need or heating).
Once you have the consistency you want, take the paste and spread it all over your body.
Take your plastic wrap and wrap the areas where you just applied your seaweed paste to.
Get your plastic and wraps yourself with it. Don't be afraid to get messy but if you're particular about this sort of thing, you can get in the tub and do steps #2 until #4.
Let the mud dry.
Once it does, rinse the mud off with warm water.
Pat your skin dry and apply your moisturizer.
How's your wrap?
We hope the two very simple recipes can help you fit into your beautiful wedding dress. It probably might but if it doesn't, don't hesitate to repeat the process after 24-48 hours. Who knows, the recipes might even give you glowing skin that you absolutely should have on your special day and your honey moon ? just saying…..