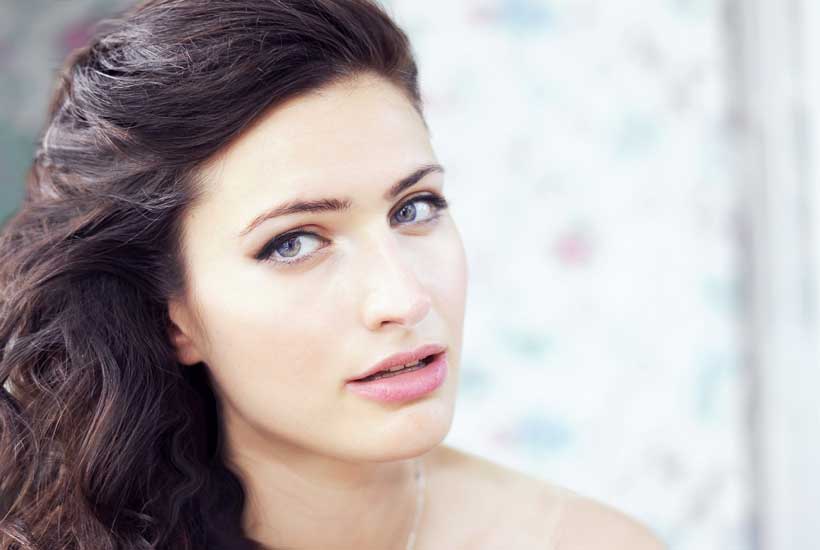 It is a no brainer  if you want to look your best you need to do some skin exfoliation. you probably do it regurlarly, but among the clients I met, many of them don't really exfoliate their skin regurlarly. But one of the best tips I can give to my clients is to exfoliate so make up will be even easier…. So I guess I wanted to write that post as a little reminder.
Did you know that the ancient Egyptians practiced exfoliation, and in the Middle Ages wine was mixed with tartaric acid as the active agent to exfoliate the skin ?
Exfoliation was common in Asia hundreds of years ago, and today exfoliation is always part of a facial.
Removing the oldest, dead skin cells on your skin's outmost surface is exfoliation, and is a very important part of facials and body treatments. When done properly exfoliation leaves the skin looking fresh and feeling smooth.
As your skin ages, cell turnover slows down, and dead skin cells tend to cause dull and unattractive skin.
Exfoliating your face and body on a weekly basis helps rid of the skin of the top dead layers of skin. Moisturizers and serums better penetrate the skin, and exfoliation helps get rid of scars, wrinkles, and some pigmentation disorders.
Use exfoliation at least once a week so facial products like moisturizers can penetrate to the lower layers of the skin. Exfoliation is achieved through microdermabrasion, chemical peels, mechanical means, or lasers.
The Best Tools for Exfoliation
Forget the advertisements that tell you to use a fluffy nylon scrubby. It is pretty useless. Your skin will love you if you use a washcloth on your face and body when exfoliating.
Try using a dry brush. Make sure the brush is used on your entire face and body before showering and keep it dry outside the shower. Use exfoliating gloves; they are awesome. Use them as skin scrub gloves as you shower or bathe. A natural bristled brush is available in the cosmetic section of most stores. Start with your legs ad move slowly up your body. Brush in a circular motion. Why not add some salt, coffee or sugar on your brush for a complete exfoliating experience. they are great to gently exfoliate your skin.
Use exfoliation scrubs that contain beads, sugar, salt or a natural exfoliating products on a washcloth or loofah and rinse off with warm water. Avoid hot water on your skin especially after exfoliating. Exfoliate every five to seven days and you will see an awesome change in your completion.
The best tool ever for exfoliation at home is a microdermabrasion machine, this is a pretty recent skin-care technique that can give you an almost "instant facelift", or an "instant glow". It is a very nice alternative to costlier spa facials, and much nicer than a chemical peel.
A microdermabrasion machine uses a diamond tip to buff away the surface layer of skin, which is sucked by a vacuum feature.
We believe it is a definite must have to keep a healthy and glowy skin.
Our clients often ask us what we recommend.  Unfortunately we haven't had the time to test several machines available on the market so we cannot answer the question, but we found an excellent article from the beauty blog that we already talked about previously in a post. They list in this article the best at home machines. Check their article about microdermabrasion machines here.
Please note that we can also add some microdermabrasion sessions to our wedding packages for additional costs. 
Yet, be extra careful with the delicate skin on your face. It is easy to get carried away and exfoliate too much or too hard. Remember to protect your skin after exfoliating.